Class 1: Farmer's Market to Fork
Cooking With Plants Cooking Classes
Cooking With Plants: Plant-Based Proteins
Date: September 11, 2023
Time: 6:00 PM – 8:00 PM
Price: $25 
Location: Teaching Kitchen upstairs at Union Street Market in Electric Works
Instructors: Brittany Billings and Heather Dahman
Join us for a fun and delicious Cooking with Plants – Plant-Based Proteins Cooking Class! Learn how to create tasty and nutritious meals using plant-based proteins. Whether you're vegan, vegetarian, or just curious about incorporating more plant-based foods into your diet, this class is for you
Our hosts, award-winning plant-based powerlifter Brittany Billings, and certified Vegan Lifestyle Coach & Educator, Heather Dahman, will guide you through the process of preparing mouthwatering dishes that are packed with flavor and nutrients.
During the class, you'll discover the versatility of plant-based proteins and learn how to use them to create a variety of dishes. From tofu and tempeh to lentils and chickpeas, you'll explore different options for adding protein to your meals without relying on animal products.
The class will take place in the Teaching Kitchen upstairs in Union Street Market at Electric Works on Monday, September 11 from 6:00 – 8:00 pm.
Don't miss out on this exciting opportunity to learn how to make protein-powered, plant-based meals.
Space is limited. Sign up today!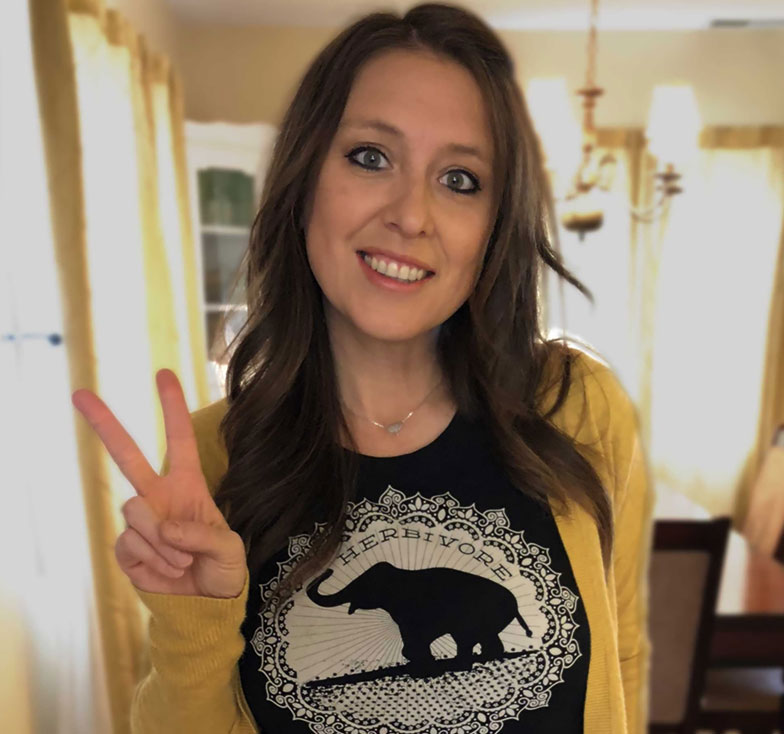 Heather Dahman is the founder of Vegan Fort Wayne and a certified Master Vegan Lifestyle Coach & Educator with The Veg Academy. After a mindful switch to veganism almost 15 years ago, she not only discovered alignment with her ethical beliefs but also the surprising health benefits.
This realization spurred Heather to dive deeper into the world of plant-based living. She attended Victoria Moran's Main Street Vegan Academy and is a proud graduate of the T. Colin Campbell Center with a Plant-Based Nutrition. She now guides others on living a vegan lifestyle through personalized coaching, meal planning, and cooking classes. She's also actively pursuing her Ayurveda nutrition certification, blending age-old wisdom with modern nutrition
A cookbook is in the works too, full of Heather's favorite vegan, gluten-free, and grain-free recipes.
"I've always been a proponent of kindness and respect for all creatures. I feel privileged to live this principle daily while enjoying the health benefits, and I am excited to share this journey with others," says Heather.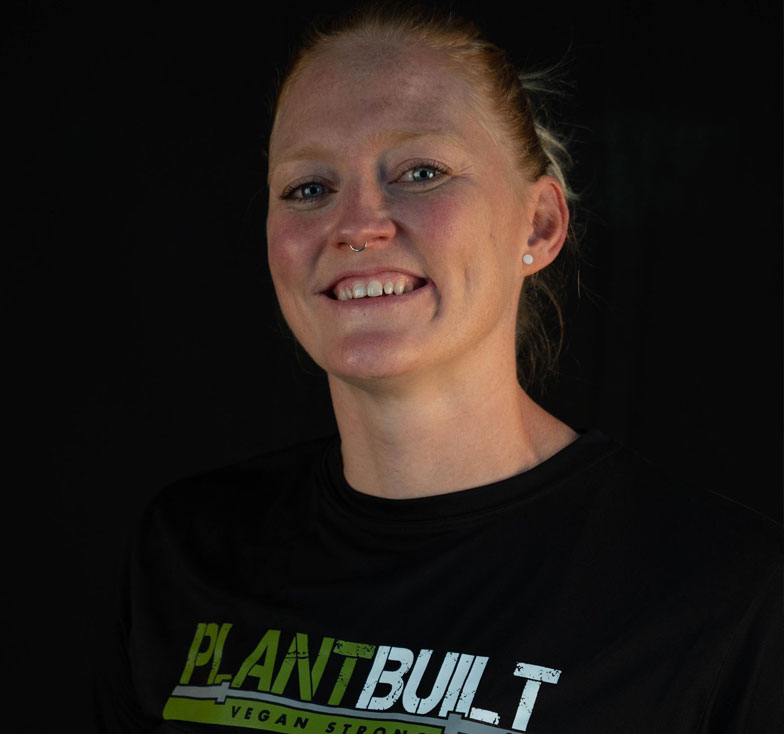 Brittany Billings is a Fort Wayne native, food-loving, competitive Powerlifter with PlantBuilt who has been vegan for over 7 years. After years of being vegetarian, she realized her morals didn't align with her diet so she went vegan and never looked back. Her passion for fitness was ignited while growing up playing soccer and she eventually became a collegiate athlete. Brittany later went on to compete in ultra-marathons, triathlons, obstacle course races, and eventually gained her Pro Card in Women's Figure and Physique bodybuilding before falling in love with the sport of Powerlifting.
Brittany attributes much of her success in fitness to her vegan diet, which has helped her recover quickly and given her the strength and energy to compete at a high level. Brittany has placed in her last 4 powerlifting meets, including a First Place finish at her most recent meet.
"I've always been an animal lover so I am grateful I can live my life with compassion and kindness while still giving my body everything it needs to gain strength and compete."